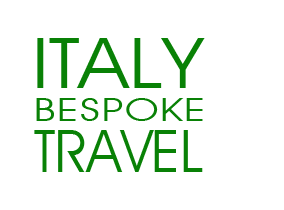 The Love Story of a Well-Planned Honeymoon
A honeymoon is the beginning of your journey through life together as a married couple. Where you go, how you go and with whom you plan your trip will define what should be the experience of a lifetime. Italy is for lovers and Bespoke Travel is the essence of individuality!
Traveling in style means different things to everyone, which is why a Bespoke Honeymoon is what every couple dreams of for their journey. Your personal interests are always top of mind for us, while we create the magic that can only be experienced in Italy.

Honeymoons Amore e Baci is the Bridal Registry for those who want what they want! China and crystal may not be the preferred items for your registry when a "life changing" trip to Italy can be the gift of choice for your guests. Enjoy the Now while La Dolce Vita awaits you.

Honeymoon Registry Testimonial

"My husband and I just got back from the most AMAZING and seamless Tuscan honeymoon planned entirely by Kathy at Italy Bespoke Travel. We canNOT praise her enough for organizing a fabulous trip and for the incredibly awesome registry they created for us online. Everyone loved sharing in the excitement of our amazing honeymoon by gifting parts of it to us. Thanks to Kathy and her connections in Italy, we were treated like celebrities everywhere we went on the trip. It was COMPLETELY stress-free and for the first time, I didn't feel like I needed a "vacation from my vacation" when the trip was over. Thank you SO MUCH Kathy and Italy Bespoke Travel. You made our dream honeymoon a reality. If anyone wants a personal recommendation – feel free to message me and I will answer any questions you have." Jocelyn and Ken, 2011