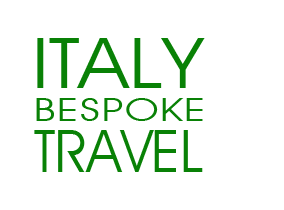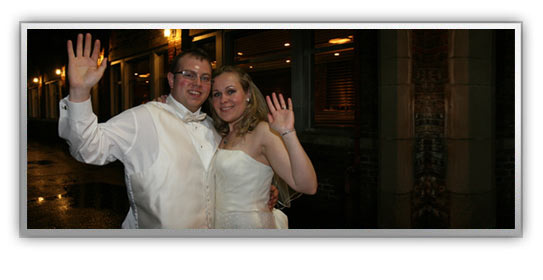 Postcards
Kathy & Jack Finley, married June 5, 2010

"Jack and I became engaged in Portofino, which is a trip we will treasure forever. We wanted our Honeymoon to be spent in the country we fell in love with last summer.

Our honeymoon choice is The Amalfi Coast, which we understand may top our Portofino and Tuscany experience. We believe each destination will be treasured for its individuality and leave us with a yearning for our next experience."


| | | | |
| --- | --- | --- | --- |
| ITEM REQUESTED | VALUE | QUANTITY | AVAILABLE |
| Private Driver and car service to airport | $100 | 1 | 1 |
| Airline tickets: 500 miles of travel | $100 | 20 | 20 |
| Private driver and car from Rome Airport to Hotel | $100 | 1 | 1 |
| One night at unique hotel in Rome | $300 | 3 | 3 |
| Lunch in one of the oldest Tratoria's in Rome | $60 | 1 | 1 |
| Lunch in the Jewish Ghetto at Rome's best kept secret | $60 | 1 | 1 |
| Lunch at best Pizzeria in Rome | $45 | 1 | 1 |
| Aperitifs in the garden | $50 | 1 | 1 |
| Aperitifs at Rome's chicest bar | $80 | 1 | 1 |
| Aperitifs with the insiders | $50 | 1 | 1 |
| Dinner at Michelin 3 star restaurant | $125 | 2 | 2 |
| Horse and Buggy ride at sunset through the Eternal City | $150 | 1 | 1 |
| Rustica dinner with the locals at their favorite restaurant | $100 | 1 | 1 |
| Private candlelit dinner on the terrace overlooking Rome | $120 | 1 | 1 |
| Private Historian to guide you through the Vatican | $100 | 2 | 2 |
| Personal Shopper to highlight the best of Rome (1 hour) | $100 | 3 | 3 |
| Private Driver and car service to Ravello (1 hour) | $60 | 4 | 4 |
| Box breakfast Italian style for car ride to Ravello | $40 | 1 | 1 |
| One night in a private villa at Ravello's most romantic hotel | $500 | 3 | 3 |
| Lunch at private villa on the beach | $75 | 2 | 2 |
| Lunch at the local favorite where "Mama will order for you" | $60 | 1 | 1 |
| Lunch at the pool or on private terrace in your villa | $85 | 1 | 1 |
| Champagne on private terrace in your villa | $100 | 1 | 1 |
| Aperitifs at historic villa with breathtaking views | $60 | 1 | 1 |
| Dinner at Ravello's finest restaurant | $120 | 1 | 1 |
| 2 Tickets to Ravello's famous outdoor concerts | $100 | 2 | 2 |
| Dinner at local charming restaurant | $110 | 1 | 1 |
| Dinner and Dancing on private terrace of your villa | $200 | 2 | 2 |
| Cooking lessons for two with the International cooking star | $175 | 2 | 2 |
| Massages on your private terrace | $120 | 2 | 2 |
| Private boat for the day to Capri ending in Positano (1 hour) | $100 | 8 | 8 |
| Lunch in Capri on the beach | $60 | 1 | 1 |
| Caffe and Dolce at Capri's hidden jewel | $40 | 1 | 1 |
| One night at Positano's quaint hotel with romantic views | $300 | 3 | 3 |
| Lunch on the beach with the artisans | $40 | 1 | 1 |
| Lunch poolside at hotel | $50 | 1 | 1 |
| Lunch at Positano's best local fish restaurant | $60 | 1 | 1 |
| Aperitifs at a Positano favorite spot | $45 | 1 | 1 |
| Perseco and small bites in the room | $80 | 1 | 1 |
| Champagne at sunset by the pool | $110 | 1 | 1 |
| Twilight dinner on the beach | $115 | 1 | 1 |
| Dinner with a view at hotel | $175 | 1 | 1 |
| Dinner with Positano's gourmet chef | $125 | 2 | 2 |
| Private Driver and car service for exploring (3 hours) | $60 | 3 | 3 |
| Private Driver and car service to Rome airport | $100 | 1 | 1 |
| Box breakfast or lunch Italian style for journey to airport | $40 | 2 | 2 |
| Lire for lovers (spending money) | $50 | 20 | 20 |
| Amore e Baci bank | $100 | 10 | 10 |